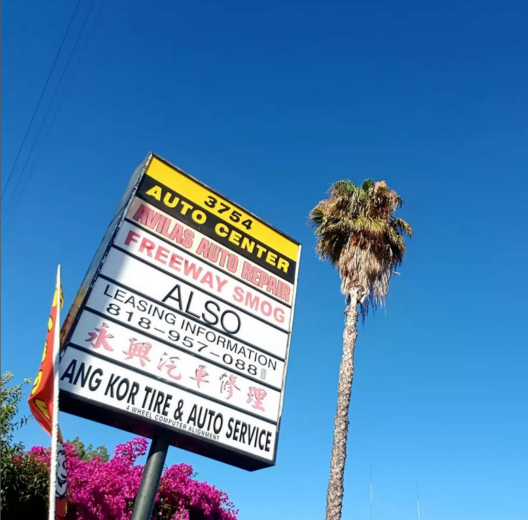 IDEAL HEAVEN INN
B-LA CONNECT
ALSO
3754 N Mission Rd B
Los Angeles, CA 90031
Opening: 08.07.2022, 6-10 pm
George Barber, Lesya Godfrey, John Hodany, Susanne Kohler, Raaf van der Sman
____________________________________________________________________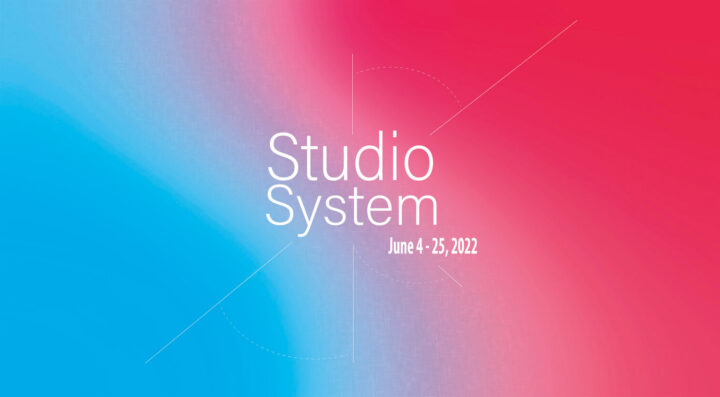 STUDIO SYSTEM 3
TORRANCE ART MUSEUM LOS ANGELES
studio program and presentation
____________________________________________________________________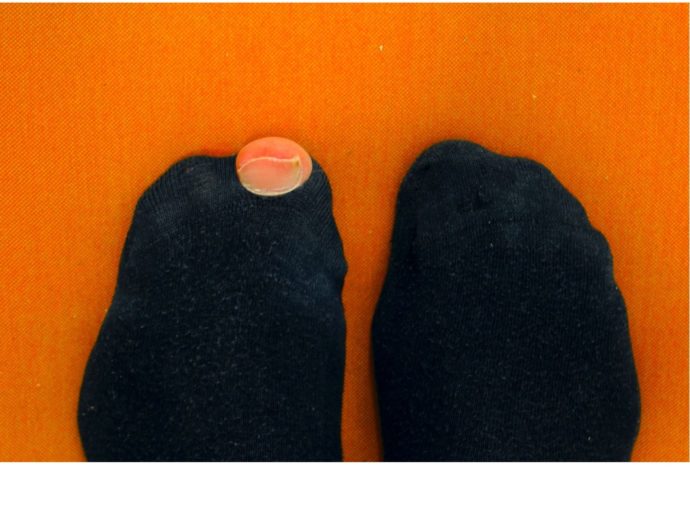 OPENING
Jeroen Jacobs, Raaf van der Sman
nationalmuseum
Urbanstrasse 100
10967 Berlin
Opening: 24.01.2020, 7 pm
____________________________________________________________________


GALERIE UTOPIA
NOWHERELAND (Part II)
Faktor
Max-Brauer-Allee 229
22769 Hamburg
Opening: 10.10.2019, 7 pm
André Butzer, Max Henry, Guenther Foerg, Lori Hersberger, Ernest Mancoba, Mark Matthes, Klaus Mettig, Yoko Ono, Panos Papadopoulos, Henning Rogge, Katharina Sieverding, Orson Sieverding, Pola Sieverding, Sofia Stevi, Alexandros Tzannis, Malte Urbschat, Raaf van der Sman, Yannis Varelas, Amalia Vekri, Woozy
____________________________________________________________________



VIEL FEIND, VIEL EHR
Peninsula
352 Van Brunt Street
(corner of Sullivan Street)
Brooklyn, NY 11231
Opening: 17.02.2019, 6 – 9 pm
Exhibition: 16.02 – 04.05.2019
Jerry Blackman, Lutz Braun, Andreas Bunte, Andrew Guenther, Stef Heidhues, John Hodany, Jeroen Jacobs, Valentin Just, Michael Kirkham, Johnny Mullen, Hester Oerlemans, Mike Olin, Thomas Schroeren, Marike Schuurman, Gibb Slife, Raaf van der Sman, Heidi Specker, Barbara Westermann, Jess Willa Wheaton, Anton Zolotov
Viel Feind, viel Ehr is the first iteration of a collaborative project between Peninsula Gallery and the Berlin project space nationalmuseum. It presents a number of artists allied to nationalmuseum paired with New York artists selected by the curatorial team of Peninsula.
Peter Braatz and Thomas Schwebel met in Düsseldorf in the late 1970s and invented, in addition to new names for themselves, the name of a non-existent band called S.Y.P.H. They could neither play nor did they own any instruments. At the time, they frequented the 'Ratinger Hof' which was the regular haunt of bands like Charley's Girls and Mittagspauze. "Yeah, we're musicians too." When pressed further, they blurted out titles: "Zurück zum Beton" (Back to Concrete,) "Industriemädchen" (Industrial Girls,) and "Lachleute und Nettmenschen" (Laugh-people and Nice-people.)
Now there was an interest and a building pressure to write the songs. This resulted in S.Y.P.H.'s first album, Viel Feind, viel Ehr, which Carmen Knoebel brought out in 1979 as the first album on Pure Freude, her legendary Düsseldorf punk label.
image: Heidi Specker, Po (from the series Termini), 2010
____________________________________________________________________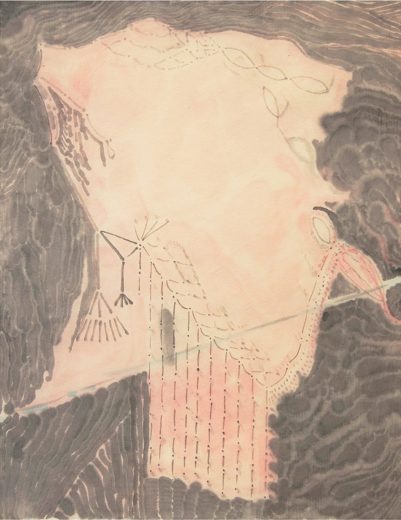 PRECURSE
Park Place Gallery
661 Park Place
Brooklyn, NY
Opening: 19.10.2018, 7 – 10 pm
David Edward Allen, Lucio Auri, George Barber, Clara Bausch, Melissa Brown, Bridget Caramagna, Lzza May David, Jay Davis, Benjamin Degen, Sven-Ole Frahm, Chie Fueki, Hope Gangloff, Aiko Hachisuka, Mani Hammer, Tanja Hehmann, John Hodany, Colin Hunt, Hidenori Ishi, Marina Kappos, Josh Marsh, Yuri Masnyj, Julia Münstermann, Dylan Musler, Richard Neal, Janne Räisänen, Zoe Pettijohn Schade, Eric Schnell, Carlos Silva, Raaf van der Sman, Dominik Steiner, Witte Wartena, Scott Cameron Weaver, Colby Cannon Welsh
____________________________________________________________________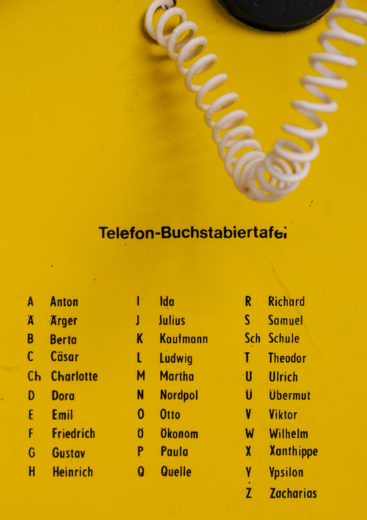 CHINESE WHISPERS
nationalmuseum
Urbanstrasse 100
10967 Berlin
Opening: 26.08.2018, 5 pm
Exhibition: 27.08 – 10.09.2018
Raaf van der Sman, Rolf Graf, Alexandra Hopf, Quirin Bäumler, Annette Ruenzler, Lisa Herfeldt, Mieke Ulfig, Hank Schmidt in der Beek, Nina Walser, Elke Dreier, Maria VMier
Chinese Whispers is based on the children's game where one phrase is whispered around a circle, and the process of cumulative error results in a completely changed phrase at the end of the circle.
It is a project that playfully lays bare the connections between artists, which may be based on social ties, work-related, or otherwise. Chinese Whispers is an exploration of (mis)communication processes, of language, politics and translation, and of humorous incongruities:
nationalmuseum commissions artist to make a work for the event. Specifications: the work will react to the title and its problematic connotations, and the production process may take no longer than 1 week. Artist then nominates another artist to translate his/her work into another work.
Second artist brings the work he/she reacted to, to nationalmuseum, and hands over his/her work to the next artist. Repeat.
____________________________________________________________________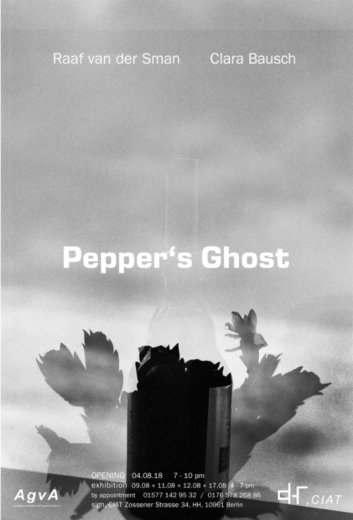 AgvA CIAT
Zossener Strasse 34
Hinterhaus
10961 Berlin
Opening: Friday 25.11.2016, 7 pm
Pepper's Ghost
The exhibition "Pepper's Ghost" takes its title from the phantasmechanical trick popularized by the scientist John Henry Pepper in the 19th century, in which objects appear, magically transformed by using glass, light and reflection. In layperson terms, it's how we see ghosts. While we cannot be certain as to whether an object, image, or ghost can in and of itself be identical or accurately reproduced, we do know that when the lights are bright, reflected images cannot be seen.
* * *
January 12, 2014
In the first part of my dream, R. is going to perform psychoanalysis, or some similar trick. He takes three things that end up speaking to each other. One of them is a self-portrait that is a stick figure done of me by a child, or maybe one I did myself.
In another part of the dream, I am on a big boat. We are in the Gulf. It is spectacular but predictable. The men we are with dare the guy I am with (who looks like a young, scrawny version of Leonardo di Caprio, but goes by the name Mario) to get off there and try to swim to England. We get off in the middle of the sea. We are wearing bathing suits and coats. I am carrying a bag with my laptop—the inadequate bag by Dora (the Explorer). He swims. On me, I have a small metal vessel (made out of aluminum) that has four legs, so you can fold them out and it will stand. It is a fake Venice-like situation, but more contemporary, and I worry about the temperature of the water. We manage. We swim, getting to parts close to the edge of a building where the current is less strong, and I wonder if Leonardo-Mario should get into the boat.
In the final part of the dream, I am visiting someone's library. It is not a very nice set of rooms. I look at different versions of art guides to the city. I file through a number of books, and like the ones that feature statistics. I want to cut out the figures and the tables. I try to remember as much as possible. Suddenly, I am in another room and lying on a bed watching an oversized TV. We have lost our office (which is vision) within the space, and I don't know how I feel about that. We will work in the library, I say. There are a few people cleaning, and I am cleaning—or in the bed with the cleaners. We are just being lazy and watching TV. The TV shows images that are like shadows; they flicker colors. I think I see the words GREEN CAT MILITARY. I'm not sure. The people keep changing. It is consistent in my doing nothing. I keep thinking about my dreams.
In the first dream, I think there is something incestuous, almost, about the drawing kissing another series. An object. I didn't know objects could kiss.
* * *
The drawings-cum-mural-like-collages of Raaf van der Sman are an index of the subconscious, where the residues of what we perceive in the everyday are spun into a new concretized form. The images are a site of play and production. A figure—which bears an eerie resemblance to Super Mario—appears to be pouring a substance into a concrete-time-making machine, sputtering out shadows interspersed with acronyms and words. Military. Piss. The drawing is saturated with something of the techno-phantasmatic workings of dreams colliding with perception and memory. Cutouts complete parts of the image drawn, and redrawn. The manual labor of reproduction is less an exercise of memory, and more the result of imagination systematically put to work.
The enduring quality of van der Sman's drawings are flickers of something unnamable, yet familiar. They are not a black glove, a pair of boots, a sense of gravity, a gun, or entangled cables, but akin to what we might discern to be precisely that. The sparse coloring—traces and steps of red, blue and yellow—evoke an image of a staircase one might encounter from the descent during a hypnotic induction. The steps are picked up in Clara Bausch's chromatic silkscreen prints, hovering in the surrounding frames in the space.
The series of silkscreen prints on cardboard, developed through a process of deconstruction and re-assemblage of images—found or taken—are determined by Bausch's systematic search for representations of figures of women in print. The collages, comprised of shapes, figures and structures found, cut, copied, and re-used, become a modular exercise in new constructions. The images, culled out of the realm of representation, are made into something new. What we are left with is not so much abstraction, but a quality of feeling—a feeling of doing—or "qualia."1 These "qualia" are referenced in the titles of each of the prints: density, light, texture, shadow. The terms, although they connote a quality of feeling, are also terminologically technical; they come from the corpus of words used in analog photography, the domain of the artist's own practice. The individual images, index photography-as-medium. Medium, in the spiritist sense, and medium, in the sense of form doing something—the different reactions an image has to being exposed to chemical substances or light, the degree of sensitivity an image exudes, and the undecided ways in which a spectrum of possibilities is produced.
Pepper's Ghost is an exhibition-as-trick, of phantasmechanical images, re-dreamt and re-imagined, and laboriously put back into the realm of drawing, doing, cutting, pasting; assembling and deconstructing material images—and ideas—all at once.
Text by Sarah Rifky
1 Qualia, typically describes a person's subjective sense of perception; in recent linguistic anthropology "qualia" are understood as "indexes" or pragmatic signals that are experienced as sensuous qualities and that can be studied. To study qualia, ethnographers observe this "feeling of doing" across interactions: linguistic and phatic practices, social relations and body-centered practices. Harkness, Nicholas, The Pragmatics of Qualia in Practice (October 2015). Annual Review of Anthropology, Vol. 44, pp. 573-589, 2015.
____________________________________________________________________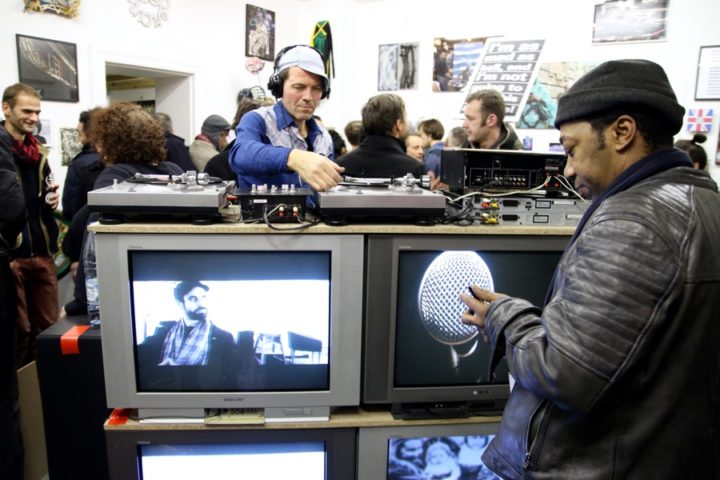 INGLAN IS A BITCH
Spor Klübü
Freienwalder Straße 31
13359 Berlin
Opening: Friday 25.11.2016, 7 pm
Boris Abel, Michelle Alperin, Volker Andresen, Caroline Bayer, Fides Becker, Antje Blumenstein, Gunnar Borbe, Sabine Bokelberg, Sascha Boldt, Tanya von Barnau, Ben Cottrell, Rolf Czulius, Nataly Dietz, Thomas Draschan, Knut Eckstein, Irena Eden & Stijn Lernout, Niki Elbe, Frederik Foert & Olivia W. Seiling, Kathrin Ganser, Ingo Gerken, Robert Gfader, GODsDOGs, Massoud Graf-Hachempour, Mariola Groener, Hlynur Hallsson, Pablo Hermann, Marie von Heyl, Irène Hug, Annika Hippler, Thomas Jocher, Uwe Jonas, Sven Kalden, Silke Koch, Karsten Korn, Anastasia Khoroshilova, Joke Lanz/Simon Parfrement, Daniela Lehmann-Carrasco, Christine Lohr, Matthias Mayer, Stefanie Mayer, Paula Müller, Leo de Munk, Joe Neave, Rainer Neumeier, Florence Obrecht, Kirsten Palz, Axel Pahlavi, Manfred Peckl, Maria-Leena Räihälä, Benjamin Renter, Cornelia Renz, Römer + Römer, Ann Schomburg, Richard Schütz, Michael Schultze, Stefanie von Schroeter, Amelia Seymour, Raaf van der Sman, Johanna Smiatek, Erik Smith, Elisabeth Sonneck, Anne Staszkiewicz, Max Sudhues, Gabriele Stellbaum, Sarah Strassmann, Jaro Straub, Vassiliea Stylianidou, Maki Takano, Alex Tennigkeit, Anja Teske, Thea Timm, Peter Torp, Julius Weiland, Linda Weiss, Anke Westermann, Sibylle Zeh, Michaela Zimmer, Oliver Zwink
____________________________________________________________________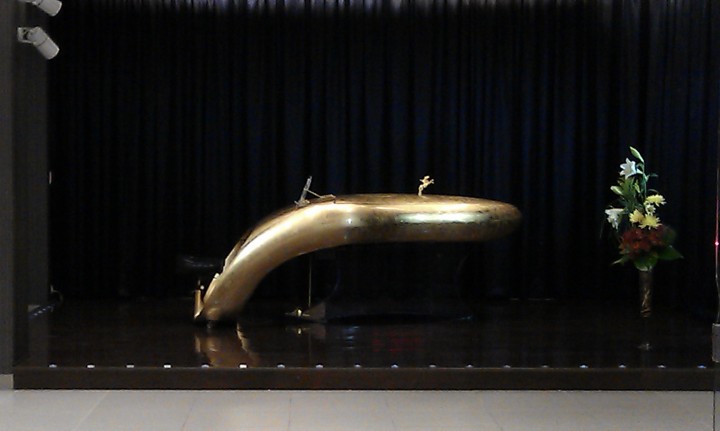 TRINKETS FOR THE RICH
nationalmuseum, Urbanstrasse 100, 10967 Berlin
Opening: Saturday 04.072015, 7 pm
Exhibition: 05.07.2015 – 19.07.2015
Oystein Aasan, David Edward Allen, Lucio Auri, George Barber, Sarah Bernauer, Marc Bijl, Geeske Bijker, Rick Buckley, Matthew Burbidge, Sonja Burbidge, Iris van Dongen, Matthias Dornfeld, Fabian Fobbe, Franziska Furter, Emanuel Geisser, Robert Gfader, Mani Hammer, Stef Heidhues, John Hodany, Alexandra Hopf, Jeroen Jacobs, Maarten Janssen, Michelle Jezierski, Arnout Killian, Michael Kirkham, Susanne Kohler, Sally Lewis, Julia Münstermann, Hester Oerlemans, Riccardo Previdi, Kirstin Rogge, Marike Schuurman, Raaf van der Sman, Heidi Specker, Dominik Steiner, Claudia Wieser
____________________________________________________________________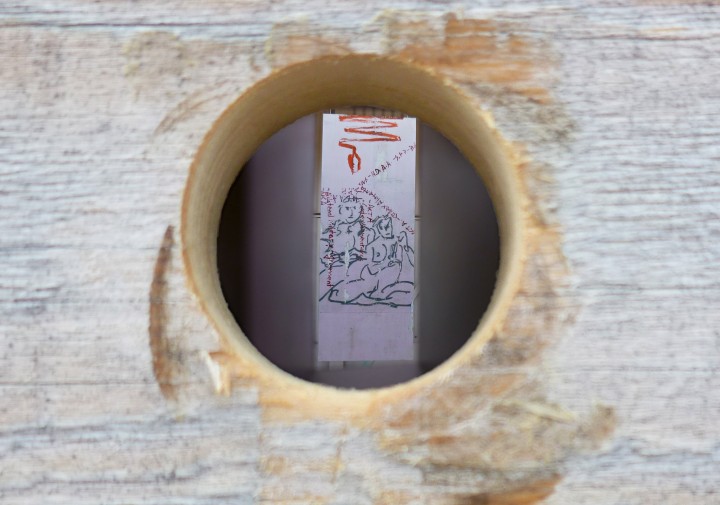 SOLOS III
OZEAN, Schleiermacherstrasse 31, 10961 Berlin
Opening: Wednesday 17.09.2014, 7 pm
Exhibition: 18.09.21014- 19.10.2014
Anke Völk, Barbara Breitenfellner, Betty Böhm, Britta Lumer, Catherine Lorent, Donya Saed, Gregor Gleiwitz, Heidi Specker, Jan Freuchen, Jennifer Jordan, Laura Bruce, Linn Pedersen, Marike Schuurman, Martin Zawadzki, Munan Øvrelid, Raaf van der Sman, Sally Lewis, Sebastian Dacey, Sophia Schama, Susanne Bürner, Wolfgang Betke, Xavier Krilyk
____________________________________________________________________


FONDUE CHINOISE
Atelier Goldberg/Winichner/Eggermann/Marquardt
Prenzlauer Promenade 152, 13189 Berlin
Eröffnung: Montag, 11. August 2014, 9 Uhr
Lutz Braun, Gerhard Faulhaber, Gustav Kluge, Uwe Henneken, Irène Hug, Michael Kirkham, Hans-Jörg Mayer, Christa Näher, Maria-Leena Räihälä & Manuel Bonik, Anselm Reyle, Roger Rosier, Giovanna Sarti, Raaf van der Sman, Markus Selg, Eva Seufert, Alex Tennigkeit, Wawrzyniec Tokarski, Gabriel Vormstein, Thomas Zipp, Claudia Zweifel
PRESS RELEASE
Hiermit laden wir herzlich ein zu "Fondue Chinoise", einer Gruppenausstellung im Atelier Goldberg/Winichner/Eggermann/Marquardt, Prenzlauer Promenade 152, Berlin. Die Ausstellung wird Montag, 11. August 2014, 9 Uhr vom Gerichtsvollzieher mit Polizeischutz anlässlich der Zwangsräumung des Ateliers eröffnet.
………………………………………………………………………………………………….
Die Zwangsräumung des Ateliers findet statt in einer landeseigenen Liegenschaft (Sondereigentum: Frau Margaretha Sudhof von der Berliner Finanzverwaltung), die gerade von der Berliner Senatskanzlei für kulturelle Angelegenheiten (Herr Kulturstaatssekretär Renner) und der Senatorin für Jugend, Bildung und Wissenschaft (Frau Scheeres) zu einem vielfältig-kreativen Ort behutsam-rollierend entwickelt wird. Mit der Zwangsräumung kann das gut kommunizierte Hauptproblem dieser Entwicklung endlich bereinigt werden. … Sie findet außerdem statt während des Umzugs des Ateliers in ein neues Domizil. Das wird nicht mehr in Berlin sein und fernab all dieser Entwicklungen.
Undine Goldberg, Klaus Winichner, Dominik Eggermann, Sören Marquardt
____________________________________________________________________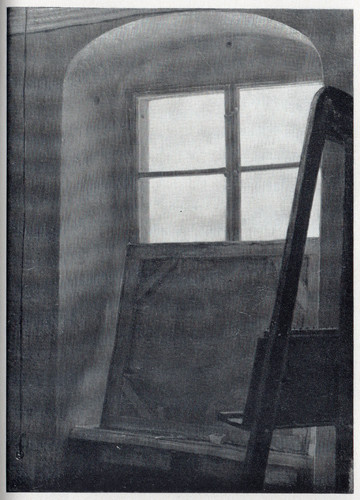 DIE BLENDUNG
Galerie Sandra Bürgel, Wilsnacker Str 60, D-10559 Berlin
Eröffnung: Samstag, 19. Oktober 2013, 19 Uhr
Ausstellung: 22. Oktober – 23. November 2013
Nader Ahriman, Quirin Bäumler, Lutz Braun, Markus Gutmann, Wilmar Koenig, Bernhard Martin, Donya Saèd, Bojan Šarčević, Uwe Sennert (Sennf), Raaf van der Sman, Klaus Winichner, Walter Womacka
PRESS RELEASE
Die Blendung
Der Roman Die Blendung wurde 1931/32 von Elias Canetti in Wien geschrieben, 1935 erstmalig veröffentlicht, und unmittelbar nach dem Krieg erfolgreich ins Englische übersetzt; volle Beachtung (weltweit und in Deutschland) erlangte er aber erst mit der dritten deutschen Ausgabe 1963 im Carl Hanser Verlag. In den Sommern 1928 und 1929 hielt Canetti sich in Berlin auf. Er übersetzte Texte von Upton Sinclair für den Malik Verleger Wieland Herzfelde und lernte dessen Bruder John Heartfield, George Grosz und Bertolt Brecht kennen. Vieles vom Erlebten – Canetti beschrieb Berlin als "Pavillion der Irren" – soll in Die Blendung eingegangen sein.
Das Vorhaben der Ausstellung, angeregt vom Künstler und Mitkurator Raaf van der Sman, zeugt womöglich von einem Sehnen nach Anbindung und nach einer gegenständlich werdenden Vermischung von Zeiten, im Trost das eigene Entsetzen in das Entsetzen vorangegangener Zeugen mit einzubeziehen.(1) Dazu bietet sich Die Blendung auf gewisse Weise an, denn der Roman ist getrieben von den Handlungen seiner Figuren, alle führen in ein wahnwitziges Fiasko, niemals ist ein Moment des Verdachts vergönnt. Wie ferner aus dem autobiografischen Erinnerungswerk Die Fackel im Ohr. Lebensgeschichte 1921-19312 hervorgeht, hat Canetti viele Anstöße aus der Betrachtung von Kunstwerken gewonnen. Eingehend hat er das Gemälde "Die Blendung Simsons", 1636 von Rembrandt, im Frankfurter Städel studiert. Wahn, Hass, ungelinderter Schmerz, Ohnmacht in jenem unvorstellbaren Nichtmoment, da Simson ein Auge ausgestochen ist, blutend, und das zweite, noch sehend, seiner Verstümmelung entgegen blickt. "An diesem Bild, vor dem ich oft stand, habe ich gelernt, was Haß ist." sagt Canetti in Die Fackel im Ohr und beschließt sein Buch mit den Worten "Aus Kant wurde Kien, die Entzündbarkeit der Welt, deren Bedrohung ich fühlte, blieb im Namen der Hauptfigur erhalten. Der Schmerz aber steigerte sich zum Titel >Die Blendung<. Er bewahrte, für niemand erkennbar, die Erinnerung an Simsons Blendung, der ich auch heute nicht abzuschwören wage."
Der Blindheit gegenüber zeigte Canetti sich Zeit seines Lebens empfindsam, was er selbst auf eine frühe Masernerkrankung zurückführte, bei der er für einige Tage das Augenlicht verlor. Blindheit als Stoizismus durchtränkt das gesamte Werk. Ein "Blinder" – auch im Buch in Anführungszeichen – spielt als Bettler seine Blindheit, er ist angeekelt vom Betrug der Knöpfe: die Menschen werfen statt Münzen Knöpfe in seinen Hut, er muss es ertragen. Professor Kien wird willentlich blind. Er trainiert sich die Blindheit an, später das zu Stein werden, und hypnotisch ist die Szene, in der er sämtliche Buchrücken seiner Bibliothek gegen die Wand gedreht verschwinden lässt. Nicht nur Sprachgewalt, auch Bildgewalt zeichnet Die Blendung aus. Hörbarkeit, Tastbarkeit und Dinglichkeit sind in ihr aufs Äußerste gesteigert.
Canetti hat Die Blendung ihrer Konzeption nach als "Comédie Humaine" bezeichnet. Der Leser trifft keine psychologisierten Charaktere, sondern Figuren, die sich ihm über ihre "akustischen Masken" mitteilen, roh, schroff, aber immer vollkommen in ihrem Sinne. Sie sind Blöcke, die unablässig aufeinander reagieren und aneinander abprallen. Nicht unter Zwang, sondern jede besitzt einen kräftigen Impetus, der sich befehlend äußert. Sie sind simultan in sich geschlossen und nach Außen gekehrt. Dadurch besitzen sie einen "analytischen Spuk" (Canetti über Sinclair), wie er nur Kunstfiguren zueigen sein kann. Wundervoll ist das selbstbetrügerische Handeln von Therese, als sie das Testament ihres Mannes durch das Hinzufügen von Nullen fälscht. Canetti hielt viel von Kafka. Seine Literatur charakterisierte er als "die Verbindung von Ehrfurcht und Fragwürdigkeit". Der verbindliche, beizeiten groteske Ton der Hoffnung, der in den Figuren schwingt, ist nur schwer vermittelbar, weil er auf die direkte Erzählerstimme verzichtet. Ist er uns aus der Bildenden Kunst vertrauter?
Die Familie, sie ist bei Canetti geformt von Grundbedürfnissen und Privatbesitz, und kleinste sinnfällige 'Masse'. 1960, nach mehr als 20 Jahren Arbeit, erscheint sein Hauptwerk Masse und Macht dessen Analyse von Massenphänomenen immer noch singulär ist. Denn weithin verbreitet ist die Freudsche Auffassung, nach der das Individuum in der Masse lebt. Damit verbunden ist ein Unbehagen gegenüber der Masse, eine (eingestandene) analytische Ohnmacht. Die Symptomatik einer 'unmündigen' Masse existiert seit der Französischen Revolution. Bei Canetti hingegen lebt die Masse im Individuum. So ist ihr beizukommen, und obgleich die Masse heute vom Individuum abgelegt scheint lebt sie zum Beispiel durch Symbole in ihm.
(1) Der Satzteil ist wiedergegeben nach Elias Canetti, "Das Gewissen der Worte", München Hanser 1976, S. 72 2
(2) Carl Hanser Verlag 1980. Fischer Taschenbuchverlag, Frankfurt 1982/ 23. Aufl. 2005 3
(3) Claasen Verlag, Hamburg 1960. Fischer Taschenbuchverlag, Frankfurt 1980/ 27. Aufl. 2001
(4) Bedauerlicherweise beliefen sich die Korrespondenzen mit den Verlagen Hanser/ Fischer auf ein "etc. pp.".
English Version
Elias Canetti wrote his first and only novel Die Blendung in 1931/32 in Vienna. It was published in 1935 and translated into English right after the war. The English book title is Auto-da-Fé. It did not, however, attract worldwide attention and acclaim until its third edition published in 1963 by the Carl Hanser Verlag. The summers of 1928 and 1929 Canetti spent in Berlin. He translated texts by Upton Sinclair for Wieland Herzfelde, publisher of Malik, and met his brother John Heartfield, as well as George Grosz and Bertolt Brecht. Much of what he saw – Canetti described Berlin as a "Pavillion of madmen" – allegedly went into Die Blendung.
The conception of the exhibition, initiated by artist and co-curator Raaf van der Sman, may indicate a longing for connection and a longing for a physical manifestation of a mixing of eras, as there is solace in seeing one's own horror subsumed in the horror of earlier witnesses (4). In a sense Die Blendung lends itself quite readily to this purpose. The novel is driven by its characters' actions towards an insane fiasco, never once a moment of suspicion is granted. Moreover, Canetti himself was very acute in the description of works of art, and looking at them often worked as a catalyst for his thought process. In fact he informs the reader about close studies of Rembrandt's "The Blinding of Samson" (1636) at the Frankfurt Städel museum, in his autobiographical reminiscences of Die Fackel im Ohr. Lebensgeschichte 1921-1931 (5). Delusion, hate, excruciating pain, impotence in that unimaginable moment outside of existence when Samson's eye is gouged, bleeding, and the second eye – still seeing – foresees its mutilation. "Through this painting, in front of which I often stood, I learnt what hatred is." Canetti says in Die Fackel im Ohr and concludes his book with the words "Kant became Kien, the inflammability of the world, the threat of which I sensed, was retained in the name of the principal character. But the pain was augmented culminating in the title >Die Blendung<. [literal translation: the blinding] It preserved, unrecognisable to anyone, the memory of The blinding of Samson, which I don't even dare renounce today."
Throughout his life, Canetti displayed a particular sensitivity to blindness. He himself attributed this to an early bout of mumps, during the course of which he lost his eyesight for several days. Blindness as a form of stoicism permeates the entire oeuvre. A "blind man" – in quotation marks in the book as well – being a beggar pretends to be blind. He is disgusted by the button fraud: people throw buttons instead of coins into his hat and he is forced to bear it. Professor Kien deliberately turns blind. He trains himself in blindness, later in turning into a stone, and there is a hypnotic scene where he reverses all the spines of the books in his library against the wall. Die Blendung is not just characterised by the violence of its language – the images share this quality. Audibility, palpability and tangibility are intensified to the utmost.
Canetti has described the overall conception of Die Blendung as a "Comédie Humaine". There are no psychologically defined characters. Instead, the reader meets figures that disclose themselves to him by means of their "acoustic masks": rough, blunt, but always consistent in their own aesthesia. They are blocks that continuously react to and rebound from one another. Not by coercion but rather because each has its own strong impetus, which expresses itself in commands. They are simultaneously closed in upon themselves and directed outwards. As a result they have an "analytical disaccord [haunt]" (Canetti on Sinclair) intrinsically only inherent in fictional characters. Therese's self-deceptive practice of forging her husbands will by adding zeros is astonishing. Canetti thought highly of Kafka. He described Kafka's literature as a "union of awe and questionability". The engaging, sometimes grotesque note of hope that resonates in the figures is difficult to convey, because it eschews a straightforward narrator. Is it more familiar to us in visual art?
The family is shaped in Canetti's understanding by basic needs and private property and it is the smallest 'crowd' in evidence. In 1960, after a more than 20 years work, his magnum opus Crowds and Power was published. Its analysis ofmassphenomena remains a solitary achievement. Particularly as the prevalent notion remains the Freudian one, where the individual abides in the crowd. To this point of view the unease towards the crowd, an (avowed) analytical impotence is connected. The symptoms of an 'inarticulate and disenfranchised' crowd have been conceptualised since the French Revolution. In Canetti's view the crowd abides in the individual. Thus it is necessary to tackle the crowd, to approach it. And although the individual may appear to have shed the crowd, it continues to abide within, in the form of symbols.
(4) The last part of the sentence was taken from Elias Canetti, "Das Gewissen der Worte", München Hanser 1976, p. 72 5
(5) Carl Hanser Verlag 1980. Fischer Taschenbuchverlag, Frankfurt 1982/ ed. 23, 2005 6
(6) Claasen Verlag, Hamburg 1960. Fischer Taschenbuchverlag, Frankfurt 1980/ ed. 27, 2001
(7) Regretfully, the correspondences with the publishers Carl Hanser and Fischer added up to an "etc. pp." ["And so on and so forth"]
____________________________________________________________________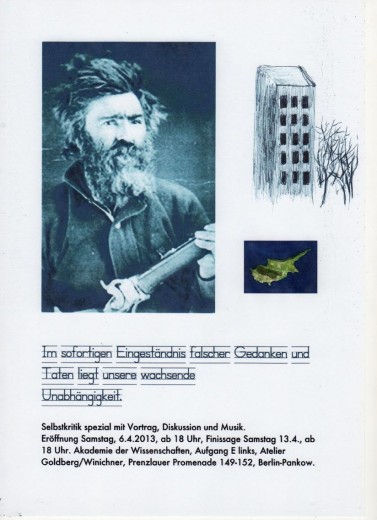 IM SOFORTIGEN EINGESTÄNDNIS FALSCHER GEDANKEN UND TATEN LIEGT UNSERE WACHSENDE UNABHÄNGIGKEIT
a.k.a. Selbstkritik Spezial
Akademie der Wissenschaften, Berlin, Germany
group show with a.o. Patrick Alt, Lutz Braun, Dominik Eggermann, Undine Goldberg, Alexandra Hopf, Michael Kirkham, Geeske Bijker, Sören Marquardt, Aribert von Ostrowski, Irene Pätzug, Eva Räder, Klaus Winichner
____________________________________________________________________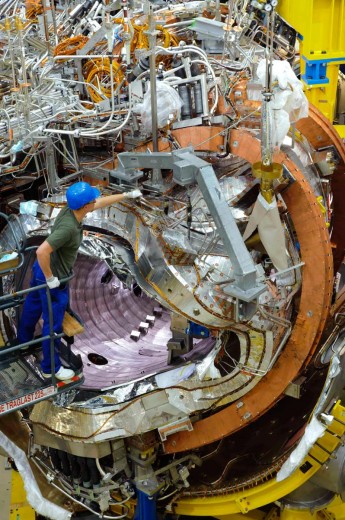 ERKENNTNIS DER EIGENEN UNFREIHEIT
Galerie Sandra Bürgel, Wilsnacker Str 60, D-10559 Berlin
Eröffnung am Samstag, den 10. November 2012, 18-21 Uhr
13. November bis 22. Dezember 2012, Dienstag bis Samstag 10 – 16 Uhr
Lucio Auri, Dominik Eggermann, Simone Gilges, Undine Goldberg, Gregor Hylla, Nikolaus List, Sören Marquardt, Hans-Jörg Mayer, Aribert von Ostrowski, Nina Rhode, Thomas Schroeren, Raaf van der Sman, Valerie Stahl von Stromberg, Klaus Winichner
PRESS RELEASE
Eröffnungsausstellung des neuen Raumes
Tue nie soviel, wie du glaubst, tun zu können, hat Benedictus de Spinoza einmal gesagt. Zu ähnlichem Thema, ein anderer Philosoph außerdem: Wiederholung ist umgekehrte Erinnerung. Nicht wie – warum führt man eine Galerie, die praktisch nicht am Kunstbetrieb teilnimmt? Bestimmt dieser Betrieb nicht auch über die Art und Weise der Nichtteilnahme; also ist über das was ich für mein Selbstbestimmtes Tun halte nicht bereits bestimmt worden? Liegt als mein Ausdruck schon längst im Regal?
Ist das Kunstwerk mir gegenüber eins oder mehrere?
Ein Mann kehrt in seine Stadt zurück, die Dinge und Menschen scheinen unverändert, aber alles wurde durch ein Identisches ersetzt. Zu dieser weithin geläufigen Science-Fiction wandelte sich der Science-Fiction-Film erst nach der McCarthy-Ära, nach Film Noir und Außerirdischenfilmen über den Feind von außen.
Kann ein Kunstwerk noch Ausdruck und Ware sein, oder ist der Ausdruck mittlerweile Teil der Ware geworden mitsamt der Erwiderungen die darauf folgen, wie in einem ausweglosen Spiegelkabinett?
Wie diese endlose Gegenwart verlassen?
Wie eine Sprache finden die sich nicht selbst abschafft? Wie noch sinnvoll Erfahrungen teilen können?
Wo könnten sich Gesänge, zarte Lieder, Wehklagen emporheben?
Und wenn die Ware gar am Ende liegen bleibt, was passiert dann? Kommt die Kunst irgendwann wieder hervor oder ist sie wertlos geworden, missglückt?
Wie kann man dem Ziel näher kommen, ohne ein phasenverkehrtes nicht-identisches Doppel zu schaffen?
Man ist nicht zu allem verpflichtet.
Damit ist nicht die Erkenntnis von gut oder schlecht gemeint. Tatsächlich inadäquat wäre es zu behaupten, ich sei deshalb frei, weil ich mir meiner Handlungen bewusst bin; ich kann immer alles wollen und darf das tun was die Gesellschaft zulässt. Das wäre nicht mehr und nicht weniger als die Entschuldigung des Selbst und seiner Konsequenzen.
Stattdessen gehe ich von einer gedeihlichen Wirklichkeit aus, das heißt jener, in der es einen logischen Zusammenhang zwischen Ursache und Wirkung gibt, solange ich Willens bin diesen Zusammenhang anzuerkennen.
Die Partikularität Spinozas besteht darin, dass er "gotttrunkener Mensch" (Novalis über Spinoza) als auch Rationalist war. Seine deterministische Theorie der Befreiung beginnt bei der Nichtendlichkeit einer Substanz – nur Gott ist Ursache ihrer selbst und damit ontologisch frei -, und endet in einer Kausalität, die es möglich macht dass der Mensch dem Mensch angehöre, eine in der die Freiheit des Willens in der Unterscheidung von innerer Notwendigkeit und äußerem Zwang besteht, die als Vertrag immer auflösbar bleibt.
____________________________________________________________________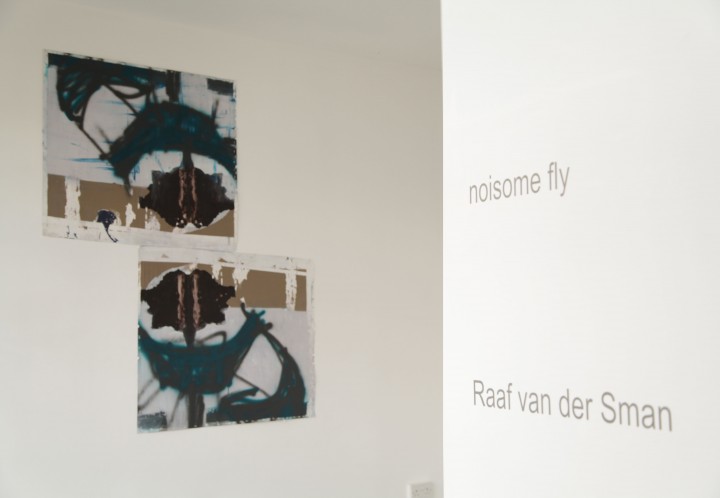 NOISOME FLY
AUGUST ART, London, 224 Shoreditch High Street, E1 6PJ
Opening Wednesday June 13th 2012, 6 pm – 9pm
Exhibition 14 June – 7 July / daily 1 pm – 6 pm
PRESS RELEASE
AUGUST art presents "Noisome Fly"
With Raaf van der Sman
Raaf van der Sman's painting "Double Rorschach" is a diptych that prominently features one of the shapes from Rorschach's inkblot test (footnote i). That most viewers could probably identify the inkblots points to their pervasiveness into everyday culture. In the work, one of the inkblots is repeated. Whilst they seem identical at first, subtle variations point to a conscious decision to set them apart – which one is the "correct" one? Van der Sman's painting wonders about the ubiquity of the inkblot test and what it might really be testing?
Since interpretation of the form of the inkblots is the substance of the test, the forms' origins, and whether they are arbitrary or the result of a subjective decision is of interest. Most assume the forms are arbitrary (f/n ii). But the prototypes in the archive are less detailed, suggesting that Rorschach might have modified their composition. The forms were also changed by the publishing printers, made smaller, and some colors and degrees of shadings of gray changed. These plates have been used to print all subsequent inkblots. Van der Sman's painting of 2 inkblots, similar but different, might be taken to ask the question: how does the form matter?.
The test's usage has changed over time. Rorschach originally conceived it to test the differences of visual perception between different groups of people; he also stressed the need for more research into the validity of his findings (which he could not carry out, passing away 4 months after publication). His study languished in obscurity until 30-40 years later, when their use shifted to personality assessment. "Rorschach experts" performed blind analysis on people's personalities based on the test results, although arguably these performances had more in common with horoscope assessments than scientific analysis. By the 1990s, its use grew wider (f/n iii) and the test is taught in 80% of psychology graduate programmes in the USA (f/n iv). There have been academic revisions and growing criticism along the way, but the history of the test raises the question of whether it is a valid scientific tool or an example of conventional wisdom?
Van der Sman's painting's response may be in found in its quiet build-up of colour and textures, in its "found object" quality. The image seems to merge into our vision until it feels like we've always seen it.
Perhaps van der Sman's painting can be read as a test? One of what we might want such tests to answer for us? An exhibition of "Double Rorschach" and Raaf van der Sman's other paintings runs from 14 Jun to 7 July.
Footnote (i):
The Rorschach test is named after its author, Hermann Rorschach a Swiss psychologist, and consists of 10 inkblots, printed on a white background. Subjects are shown the inkblots, and asked what s/he sees, and the specific features of the image that made him/her draw the conclusion. Assessment is based on how the subject's response compares to a database of others' responses. H. Rorschach, Pyschodiagnostik, Bern, Switzerland: Hans Huber, translated, 1942 (original 1921)
(ii) Rorschach wrote very little about the production and seems to suggest the process is arbitrary: "production of the arbitrary forms is very simple: a few large ink blots are thrown on a piece of paper, the paper is folded, and the ink spread between the two halves of the sheet". H. Rorschach (iii) The Rorschach test ranks 8th in outpatient mental health facilities, is the 2nd most used test by Members of the Society for Personality Assessment, and is requested by psychiatrists in 25% of forensic assessment cases. C.B. Gacano & J. Reid Meloy, "The Internal World of the Psychopath" in Psychology: Antisocial, Criminal, and Violent Behaviour, edited by T. Millon, E. Simonsen, M. Birket-Smith, and R.D. Davis 95-109. New York: Guildford Press, 1998 (iv) I. B. Weiner & R. L. Greene, Handbook of Personality Assessment, New Jersey: John Wiley & Sons, Inc. 2007
____________________________________________________________________


REMOTE CONTROL
OZEAN, Schleiermacherstrasse 31, Berlin 10961, daily 12- 20
Eröffnung: Mi. 3. November 19 Uhr
Ausstellung: 4. November – 21. November 2010, täglich 12-20 Uhr
Opening Wednesday November 3rd 19 Uhr
Exhibition 4.11.-21.11. / daily 12 am – 8 pm
The third exhibition at Ozean is Remote Control by Raaf van der Sman.
Van der Smans main interest lies with seemingly coincidental arrangements of images and text. The components of these arrangements are taken from texts by psychiatric patients, toilet graffiti and images culled from pop culture and art history.
In his most recent work the production process has become more and more traceable: from the multilayered nature of his images – Van der Sman cuts the composition into pieces while painting and then reassembles them – a kind of palimpsest ensues, where behind each element another one is concealed.
The central question is how the concept of normality is defined, in a social as well as a clinical sense. Where for instance the boundaries are between 'normal' paranoia, everyday delusions, and pathological patterns of behaviour and what might cause these boundaries to shift – or where these notions will gradually fade into one another.
For Remote Control Van der Sman has changed the spatial setup of the exhibition space by affixing two corrugated iron walls to the ceiling, on which the works have then been installed.
…………………………………………………………………………………………………
Die dritte Ausstellung bei Ozean ist Remote Control von Raaf van der Sman.
Van der Smans Interesse gilt vor allem den auf den ersten Blick zufällig erscheinenden Zusammensetzungen von Bildern und Texten. Die einzelnen Bestandteile sind Texten psychiatrischer Patienten, Graffiti öffentlicher Toiletten sowie Bildern aus Popkultur und Kunstgeschichte entlehnt.
In den letzten Arbeiten wird der Arbeitsprozess immer deutlicher sichtbar: Durch die Mehrschichtigkeit seiner Bilder, die zudem noch dadurch verstärkt wird, dass Van der Sman die Komposition während des Malprozesses zerschneidet und dann wieder zusammensetzt, ensteht eine Art Palimpsest, in dem sich hinter jedem Element ein anderes versteckt.
Zentral steht die Frage im Raum, wie sich der Begriff von Normalität im gesellschaftlichen, sowie im medizinischen Sinne definiert. Wo sich zum Beispiel die Grenzen befinden zwischen 'normaler' Paranoia, alltäglichen Wahnvorstellungen, und pathologischen Verhaltensmustern und aus welchen Gründen sich diese Grenzen verschieben bzw. ineinander übergehen.
Van der Sman hat für Remote Control die Raumstruktur des Ausstellungsraumes abgeändert, indem er an der Decke zwei Wellblechwände montiert hat, an denen die Arbeiten aufgehängt sind.
____________________________________________________________________



© Raaf (M.A.) van der Sman Photographers: Marcus Schneider (neulicht) www.neulicht.com, Marike Schuurman www.marikeschuurman.com, Raaf van der Sman IMPRESSUM/DISCLAIMER RAAF VAN DER SMAN AMSTERDAM / BERLIN Verantwortlich im Sinne des § 6 TDG : Raaf (M.A.) van der Sman. Rechtshinweis Alle Informationen dienen ausschließlich zur Information der Besucher unserer Webseite. Für die Richtigkeit, Vollständigkeit und Aktualität können wir keine Haftung übernehmen. Im übrigen ist die Haftung auf Vorsatz und grobe Fahrlässigkeit beschränkt. Für Internetseiten Dritter, auf die wir durch Hyperlink verweisen, tragen die jeweiligen Anbieter die Verantwortung. Desweiteren übernehmen wir keine Verantwortung für die Darstellung, Inhalt oder irgendeiner Verbindung zu uns in Webseiten Dritter. Wir behalten uns das Recht vor, Änderungen oder Ergänzungen der bereitgestellten Informationen vorzunehmen. Der Inhalt und Struktur dieser Website unterliegen dem Schutz des Urheberrechts. Weiterverwendung und Vervielfältigung sind nur zu privaten Zwecken erlaubt, sonstige Vervielfältigung von Inhalten oder Daten bedarf der vorherigen schriftlichen Zustimmung. Änderungen an der Website dürfen nicht vorgenommen werden. © 2010 RAAF VAN DER SMAN, AMSTERDAM / BERLIN
____________________________________________________________________
© Raaf (M.A.) van der Sman Photographers: Marcus Schneider (neulicht) www.neulicht.com, Marike Schuurman www.marikeschuurman.com, Raaf van der Sman IMPRESSUM/DISCLAIMER RAAF VAN DER SMAN AMSTERDAM / BERLIN We provide the www.raafvandersman.com website as a service to the public and all information is meant solely for the visitors of this website. While the information contained within the website is periodically updated, no guarantee is given that the information provided in this website is correct, complete, and up-to-date. We do not accept responsibility for, and expressly disclaim all liability for, damages of any kind arising out of use, reference to, or reliance on any information contained within this website. Although this website may include links providing direct access to other Internet resources, including other websites, we are not responsible for the accuracy or content of information contained in these sites. Links from this website to third-party sites do not constitute an endorsement by RAAF VAN DER SMAN of the parties or their products and services. The content and structure of this website are subject to copyright protection and other laws for the protection of intellectual property. Any reproduction, retransmission, republication, or other use of all or part of the content of this website for anything other than private use is prohibited, unless prior written permission has been granted by RAAF VAN DER SMAN or the appropriate copyright owner. © 2010 RAAF VAN DER SMAN, AMSTERDAM / BERLIN